The Flanders Innovation and Entrepreneurship Agency (VLAIO) has awarded IAM specialist TrustBuilder a grant for further development of its ideas on digital ecosystems. The grant amounts to over 500,000 euros and will help TrustBuilder to further expand its R&D team.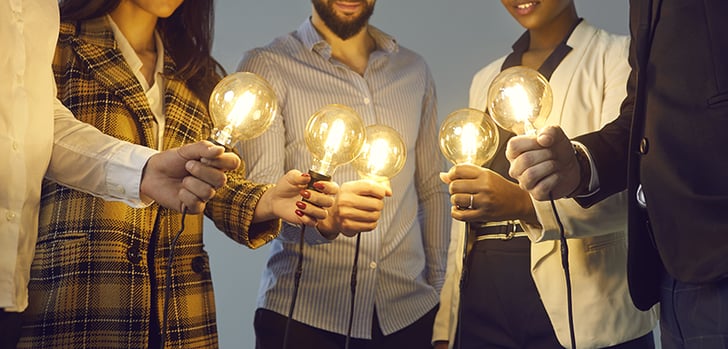 TrustBuilder launched TrustBuilder ID Hub in 2017 as a solution for Identity & Access Management (IAM). Several banks (KBC, ING, Argenta...), insurance companies (Allianz, DKV,...) and service companies (SD Worx, Eurocontrol, NMBS, FedNot,...) use TrustBuilder to secure access to their services. TrustBuilder verifies the identity of users and manages their access to the various applications.
TrustBuilder's customers are increasingly building ecosystems, bundling third-party services with their own products to create a total solution for their customers. With these digital ecosystems they increase the user experience and loyalty of their users and tap into new sources of income. Setting up such digital ecosystems is not always technically easy. There needs to be sufficient trust between the collaborating parties, and tight security for both access to the ecosystems and the data that is being exchanged. To make it easier for companies to use each other's services, TrustBuilder developed a concept for a marketplace, TrustBuilder NG. TrustBuilder NG (Next Generation) builds on the Service Catalog which the company already successfully offers.

The project grant from VLAIO gives TrustBuilder extra resources to develop the concept more concretely. TrustBuilder NG is to become a marketplace where companies can house their own apps and let other companies use them for a fee. At the same time, they can add other people's apps to their own ecosystem. In this way TrustBuilder fosters cooperation between companies that would otherwise never have met. "In the United States, HRTech company ADP has already set up such a marketplace," says Frank Hamerlinck, CEO of TrustBuilder. "We notice that in Europe too there is a need for a marketplace for both financial institutions and HR service providers. Thanks to our European roots, we maintain good relations with various suppliers of applications that can be advantageous for both banks and HR brokers. Just think of applications such as eco vouchers, expense allowances, time registration, mobility, etc."
The TrustBuilder NG project has already led to additional recruitments to take care of this development together with people from the existing team. "This grant is an important support for us," said Frank Hamerlinck. "After the capital injection from PMV at the beginning of this year, this project grant is also proof that our story about ecosystems and marketplaces responds to the modern way of cooperation between companies."
"VLAIO is supporting the growth plans of this ambitious SME through a development project. The concept of TrustBuilder is particularly innovative: a total solution for digital cooperation between companies and the related security within digital ecosystems. With this financial boost, the company will be able to further materialize this challenging project, e.g. by expanding its R&D team and strengthening its competitive position. We look forward to the project results and their possible applications within numerous sectors." - Mark Andries, Administrator-General VLAIO
"There is a need in the market for a one-stop shop for banking apps, both for the technical and commercial solution. At the moment, banks often work with separate components for authentication, Identity Management and the API, and the integration is done ad hoc. Service providers are also approached one by one. This is not ideal given the speed at which banks want to expand their apps and stay ahead of the competition. With a one-stop shop, TrustBuilder can stand out from its competitors and gain access to a larger market." - Astrid Van Aggelen, VLAIO project advisor